So I have been taking an Exploration Series class on Guest service. Each week a different line of business comes and presents information to the class. One week people from Guest Relations came. Another week we had some people from Merchandise. The two most interesting ones were Food and Beverage and Room Operations.
When Food and Beverage came we talked about how they decide what options and products they offer, and how they decide what to charge for each item. We broke up into teams and were given a bunch of ingredients on a tray. We had to make something and figure out what it would cost for that item then charge 25% based on the cost. Then we presented our product. One groups ended up costing $25!
Yesterday we did Room Operations and we had class at the Animal Kingdom Lodge. We got to take a tour of one of the deluxe villas! It was huge. There are 75 people in the class and we all fit in there with plenty of room to spare.
This is the living room/dining area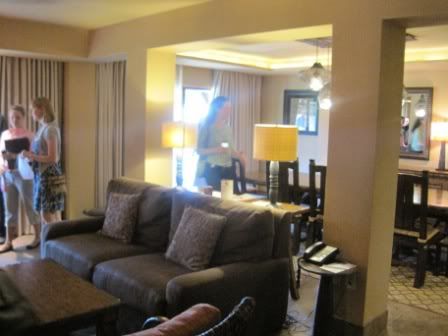 This is the kitchen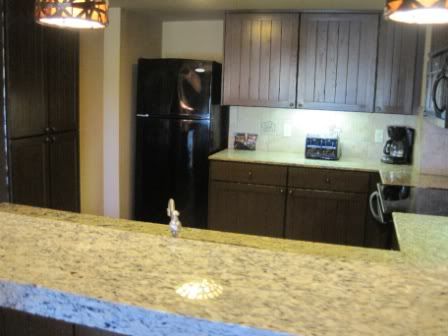 This is the pool table
This is one of the bedrooms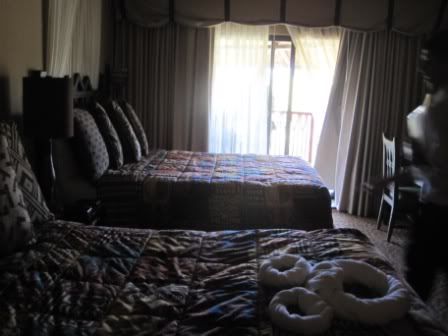 This is the master bedroom
This is the master bathroom
And the TV in the master bathroom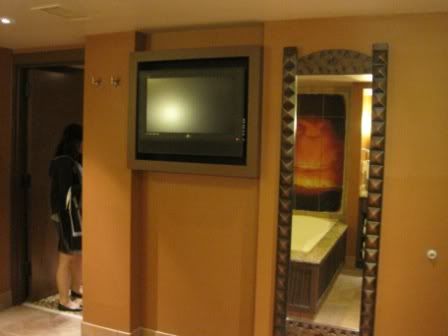 Here is the view from the balcony (Which there are 3 of)