Sunday was our last day, as I was moving into my apartment on Monday Morning. We started the morning at Hollywood Studios so we could see MuppetVision 3D and ride Rockin Roller Coaster, Tower of Terror and Toy Story Mania Again. This time BJ won. We got to meet Woody and Buzz too.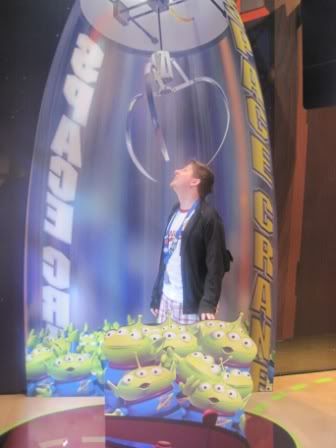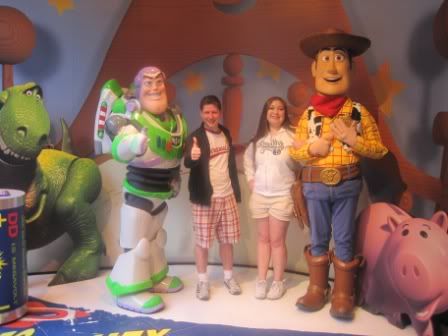 Then we wanted to eat lunch at Wolfgang Puck Express again! Afterwards we went to the hotel to pack up our stuff before heading over to Fort Wilderness to go to the Hoop-dee-do-Revue.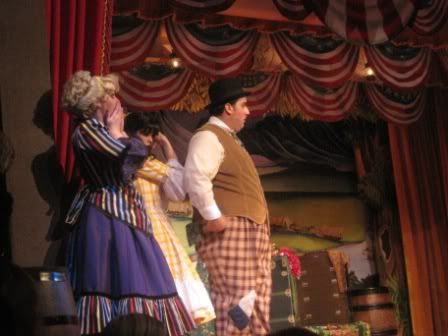 Then it was over to the Magic Kingdom for extra magic hours. We headed for the Jungle Cruise, and Pirates, then Big thunder Mountain. We wanted to go on Space Mountain but it wasn't running! thats when I remembered that once while we were on the transt authority we went through space mountain and the lights were on. We ran to get on and sure enough the lights were on!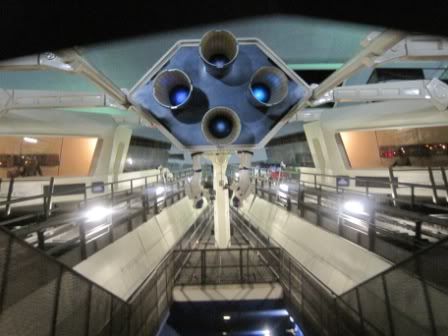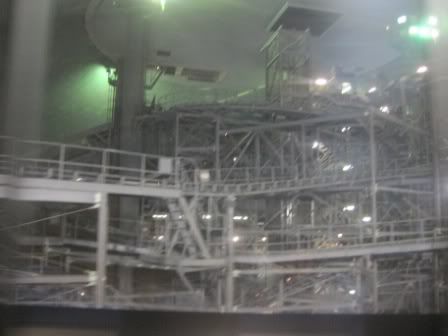 After we went on Its a small world and Dumbo. Then we got to meet Chip and Dale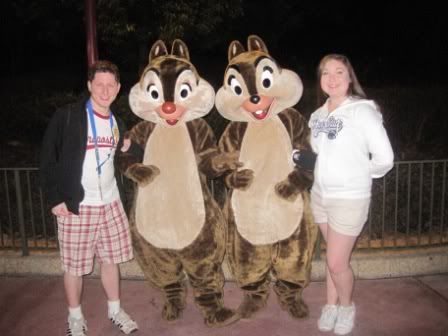 After we went on Buzz Lightyear and then finally on Space mountain. Then we headed back to the hotel and loaded up the car. The Next day was my Check in day for the College Program!